Possum on a Gum Stump Poster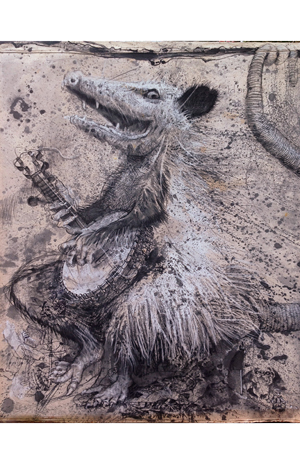 This poster is a reproduction of a large painting Kevin lovingly created as a wedding gift for friends. It features a fat, happy possum, sitting on a gum stump, playing his banjo.


The image is 11"x14", printed on 11"x17" paper. You can drop it into a standard 11"x17" frame, as is, or trim it to fit into a standard 11"x14" frame.


$30, including USPS Domestic shipping and handling.


To purchase the poster securely through Paypal, click the button below.